This article will show you how to import materials and clients into your account using a CSV spreadsheet. You may not need to do this task if you have connected your ServiceM8 account to Xero, QuickBooks Online, or MYOB, as your items & clients are automatically imported from your accounting software as part of the connection process.
How to Import Materials/Items
Go to Settings, then Materials & Services
Click 'Bulk Import'
Download and open the import spreadsheet template
Replace the column headings in your materials/items spreadsheet with the headings from the template

Save the file, go back to ServiceM8, upload your file and click 'Next'
Check that your file's data has been mapped to the correct Material Fields, then click 'Next'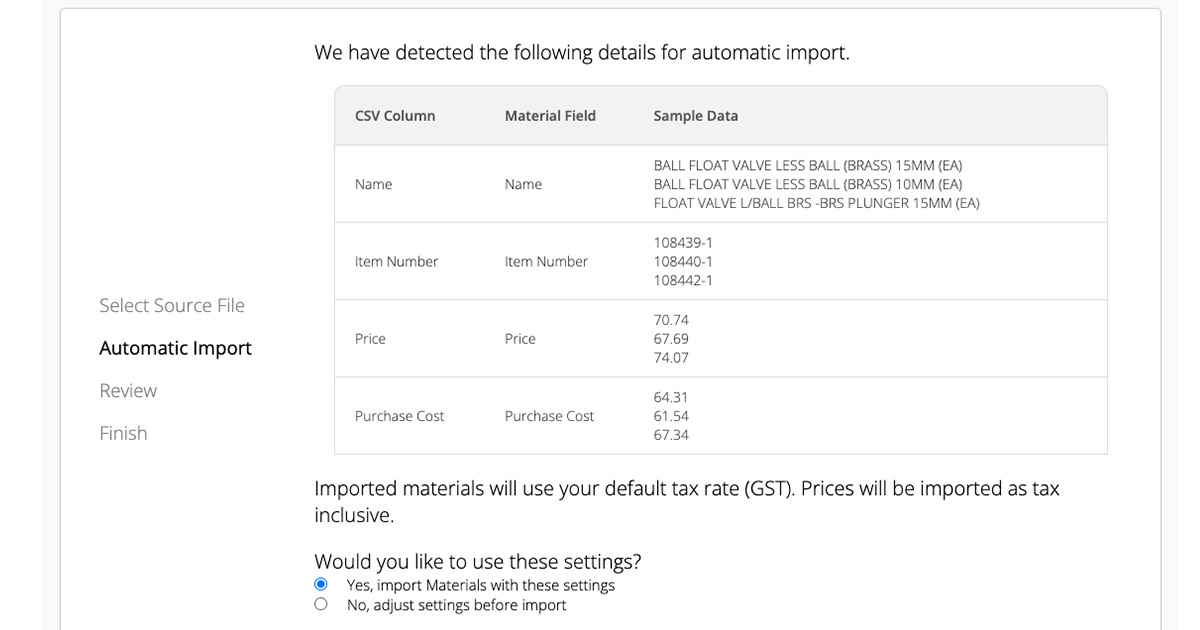 ServiceM8 will validate the file. Once it's finished, click 'Next' to import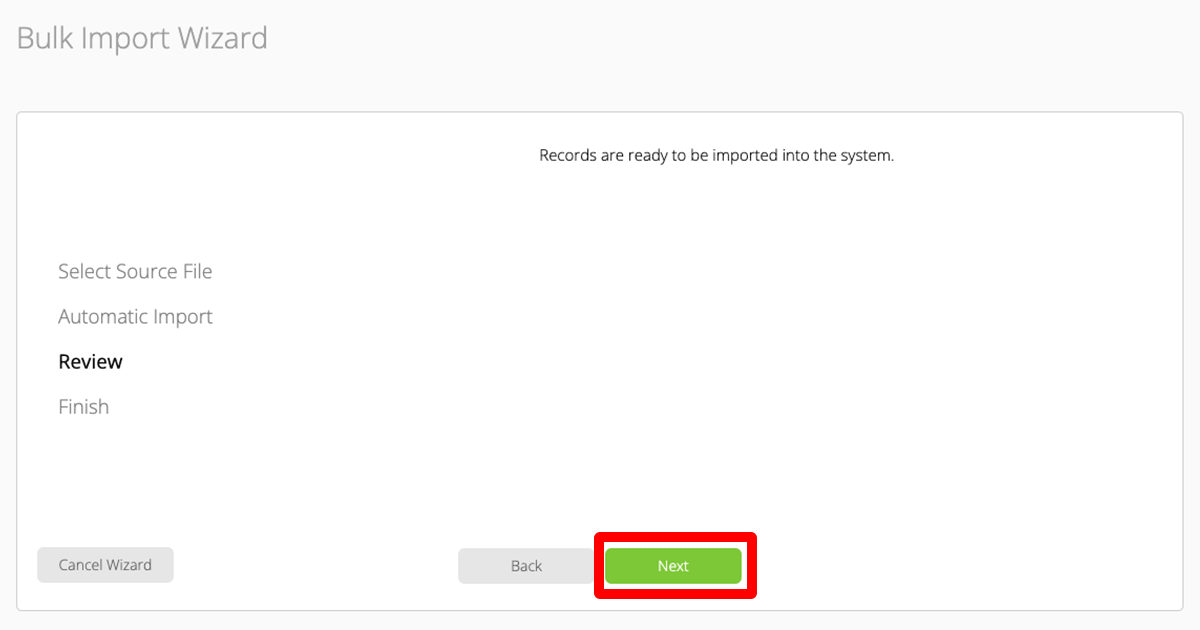 The materials/items will be imported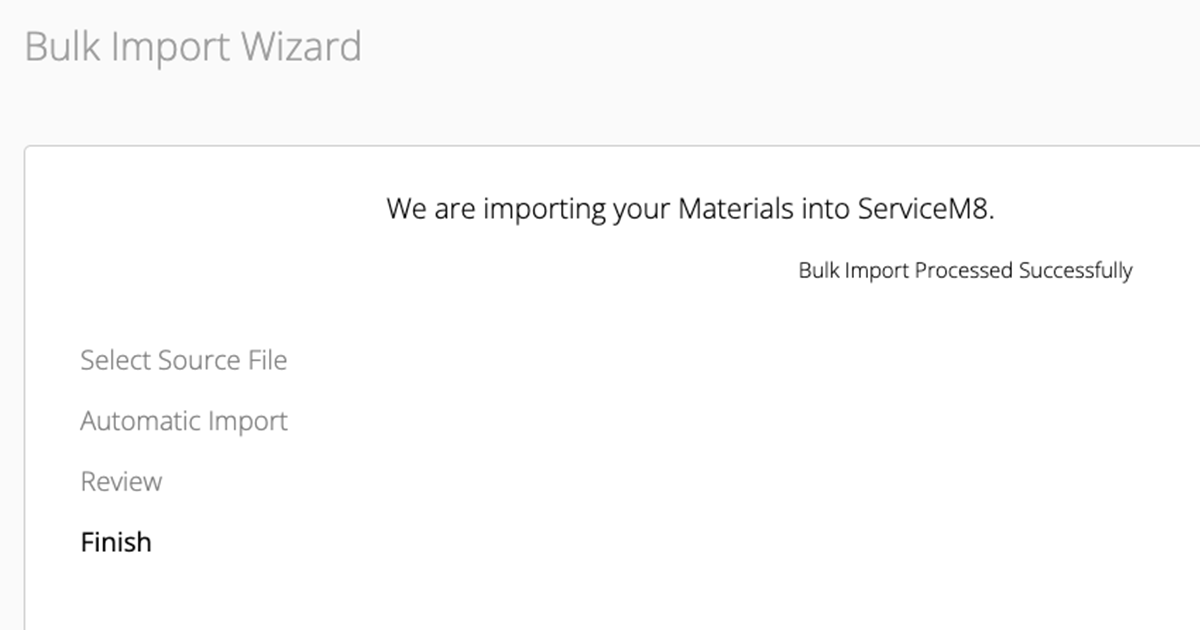 Once finished, you can search and add imported materials/items in a job card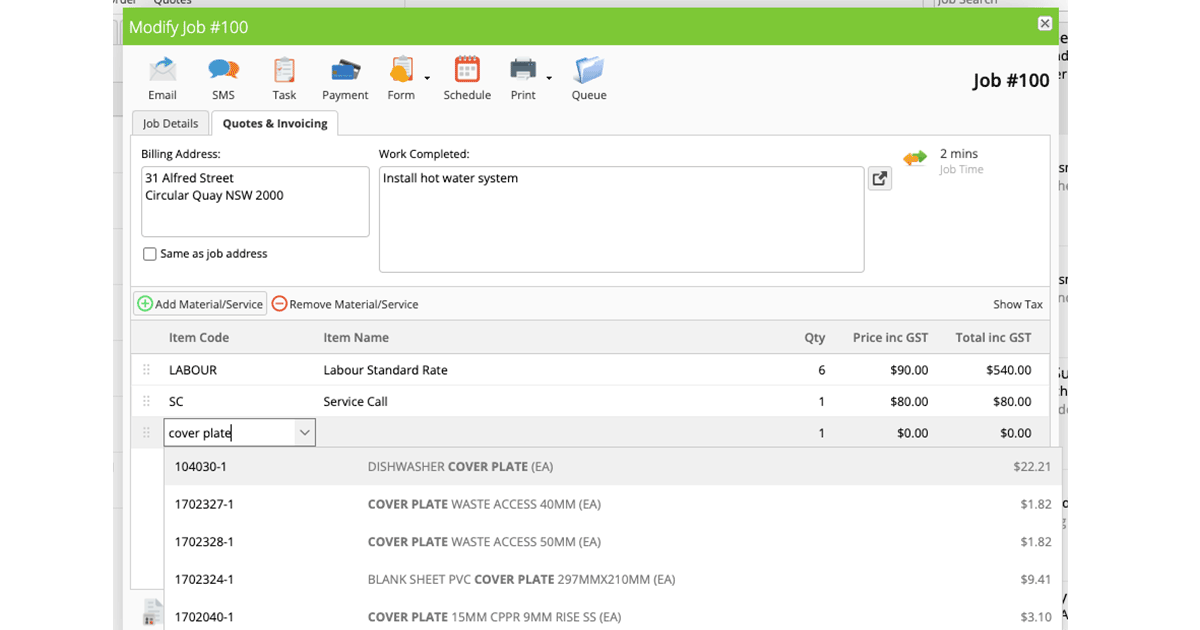 How to Import Clients/Contacts
Go to Clients, then click 'Bulk Import'
Follow the same steps (above) as bulk importing Materials & Services.