Once you have setup your basic account settings and invoice template the next step (if you use MYOB or Xero) is to integrate ServiceM8 to them. If you don't use MYOB or Xero skip this step and go to How to Import your Materials and Clients.
While logged in online, click settings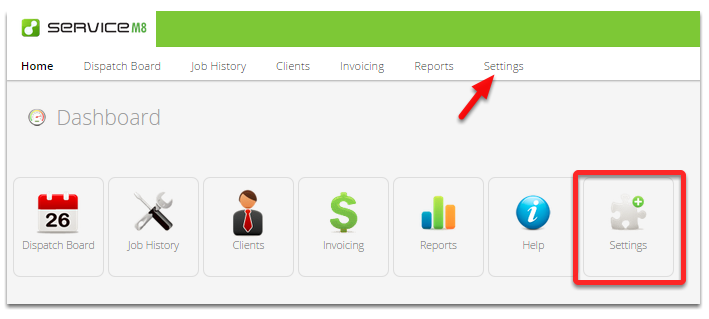 Click ServiceM8 Add-ons
Then if you want to connect to MYOB click connect here
click connect on Xero if you use Xero
Or click Start Setup if you use QuickBooks Online

Each will take you to a wizard that will step you through the process of connecting.